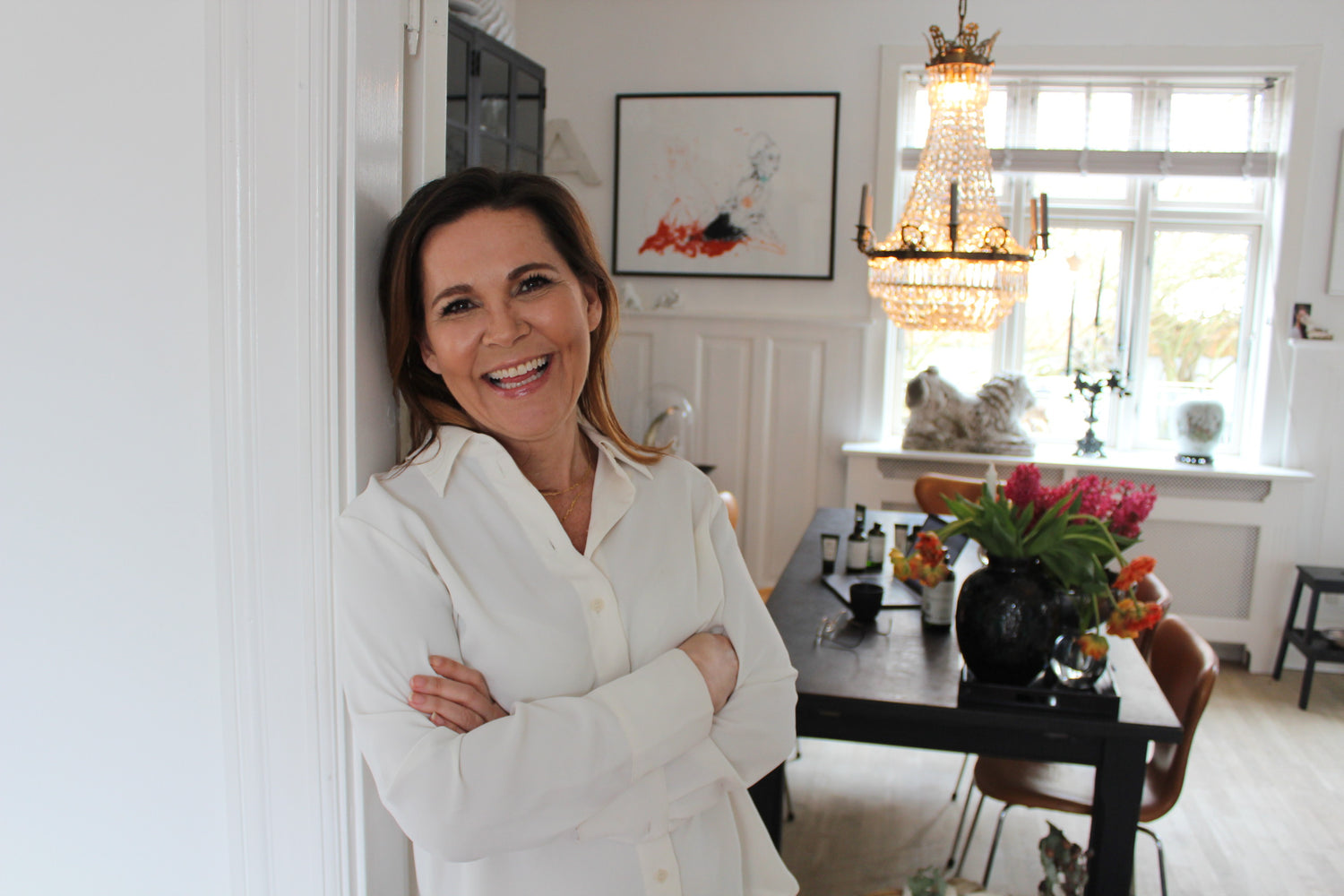 MUMS WITH LOVE is a skincare and body care series for your children and yourself. The products are developed with sustainability, responsibility, and transparency in mind.
MUMS WITH LOVE was born after founder Karina Lassen had long been searching in vain for skin- and bodycare products that could be used by all family members. She couldn't find clean products with a design that could decorate the home without it costing a fortune.
MUMS WITH LOVE thus became a mission to offer allergy-friendly and sustainable products for the benefit of the whole family.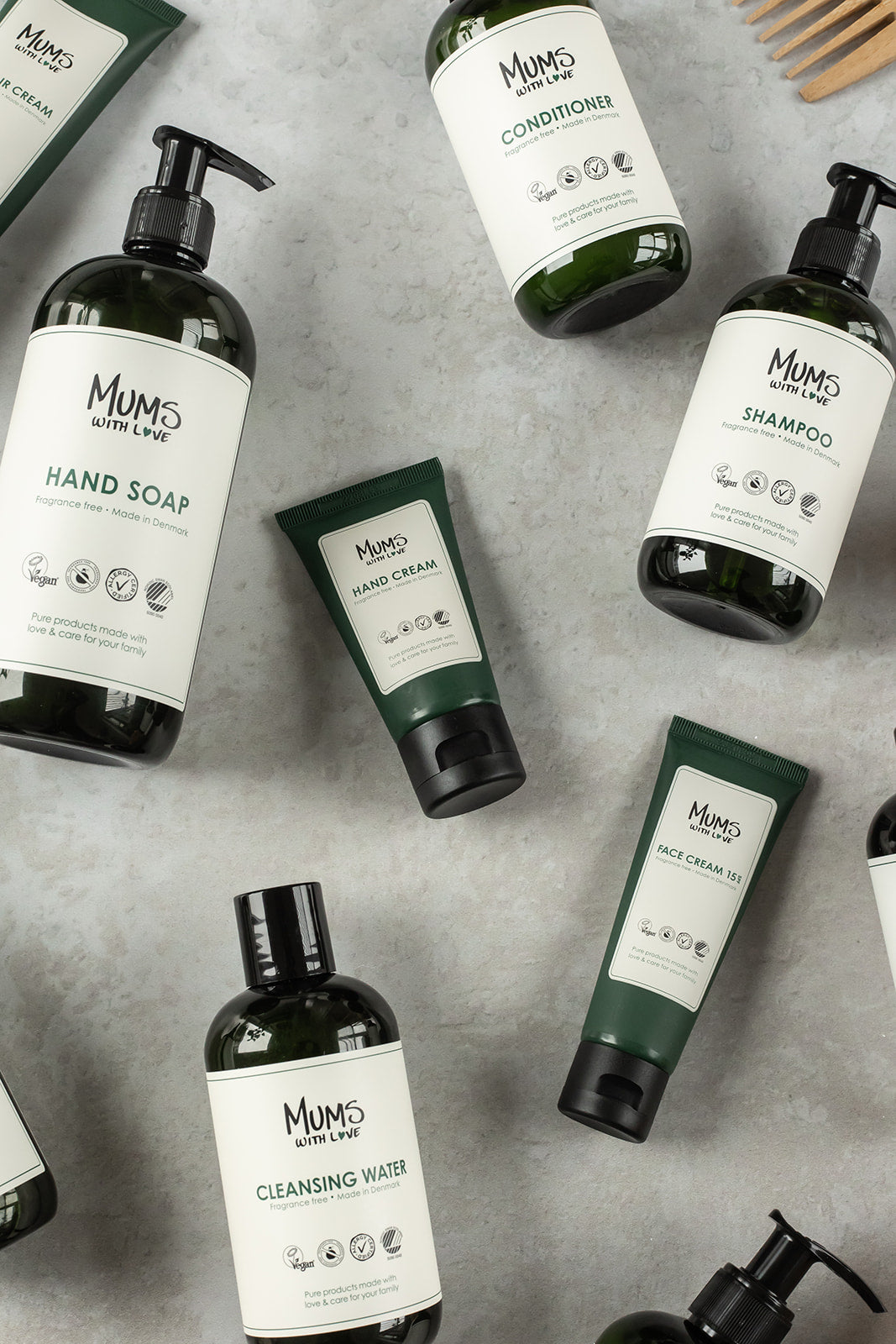 MUMS WITH LOVE is a new and unique product assortment that gives a beautiful look to the home and, at the same time, also meets all health requirements for clean ingredients. All the products are developed and produced in Denmark with high requirements for the environment and your health.
All of MUMS WITH LOVE's products carry the certifications of the Nordic Swan Ecolabel, AllergyCertified, the Vegan Trademark and are, of course, perfume free. In addition, all of our packaging is made from sustainable and recycled materials.

At the heart of MUMS WITH LOVE lies a passion for taking care of your health and the earth. You can safely use the products on both your children and yourself. It does not harm either you or nature's well-being.

The word "mums" is the Danish word for something extremely delicious and truly enjoyable. The name symbolizes the pure wellness feeling our products intend to evoke.

MUMS WITH LOVE offers no harmful ingredients, low price points, value for money, high quality, transparency - You get what you see and, at the same time, sustainable and beautiful packaging.

MUMS WITH LOVE is your family's new best friend.