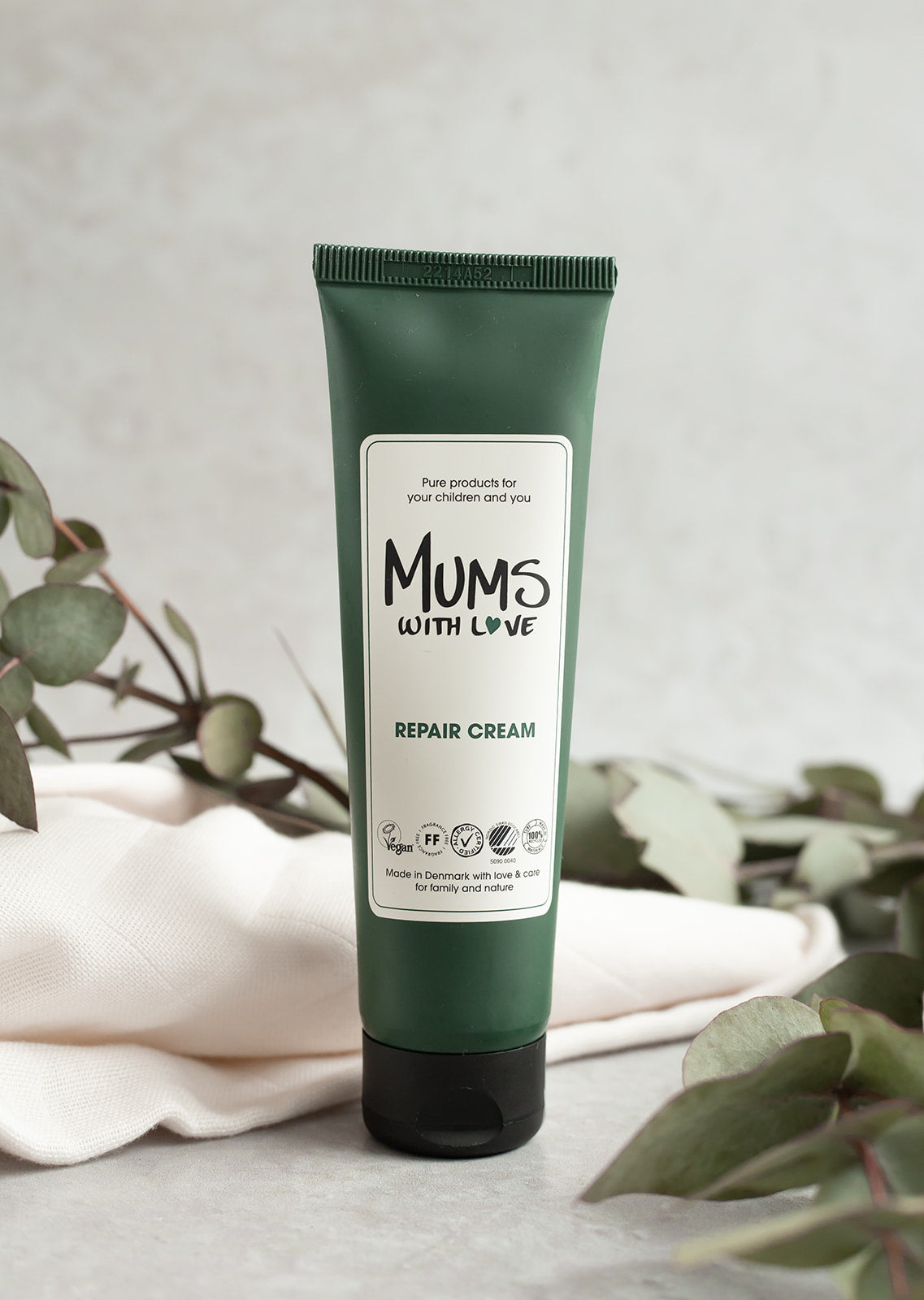 Repair Cream for Dry, Damaged, and Vulnerable skin - A Lifesaver!  
Our perfume-free and certified Repair Cream is often a favorite due to its carefully selected and resourceful ingredients. The multifunctional SOS-cream, with its healing and soothing properties, can be used for a great many problems. We have listed below the best ways to use the cream: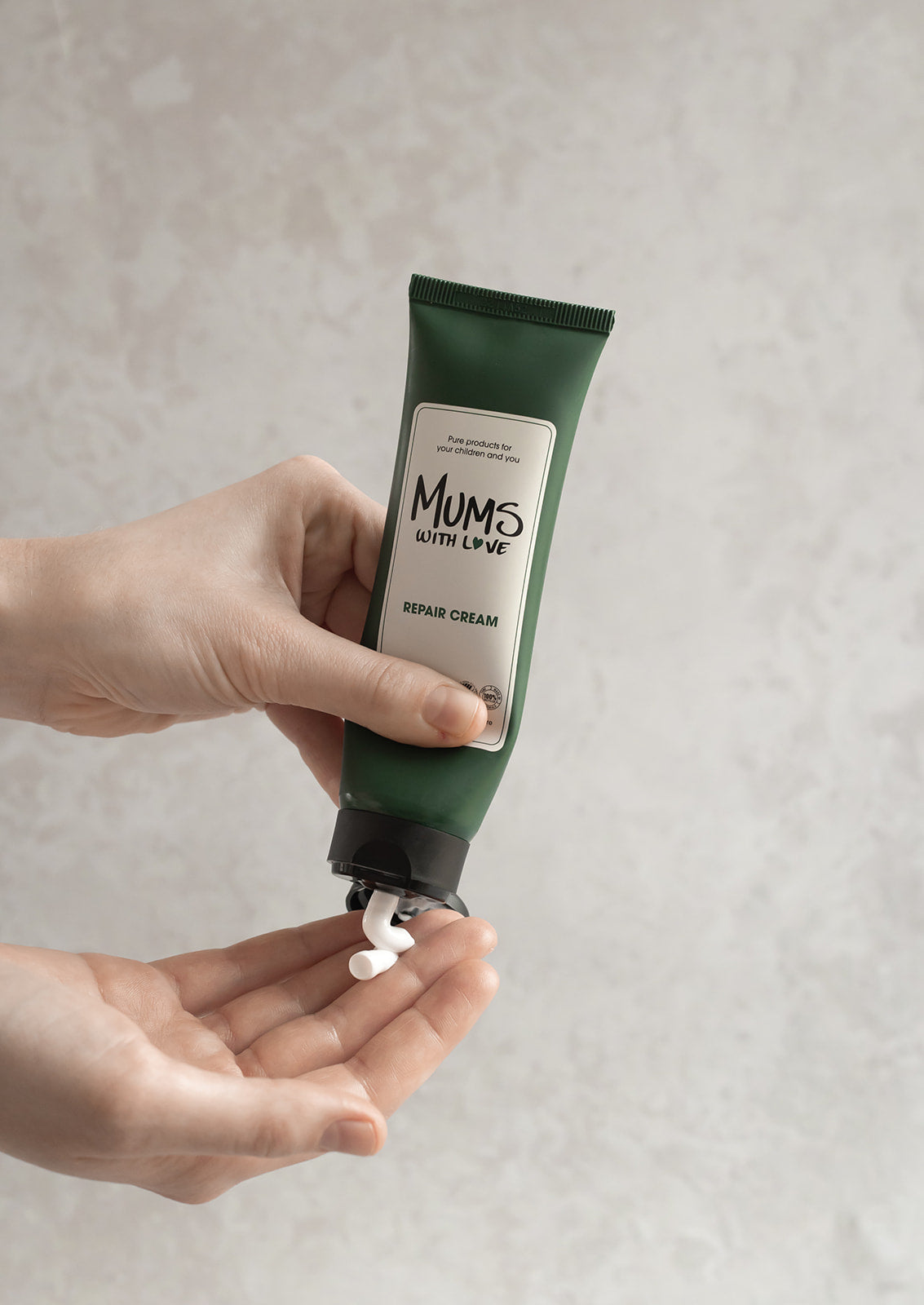 The Best Cream for Dry and Stressed Skin 
Quite simply, our Repair Cream is brilliant for moisturizing dry and stressed skin. With Ethylhexyls Stearate, an emollient from vegetable oil, and shea butter, the cream has a deep-acting effect on the skin's natural barrier and moisture balance, which helps to improve the skin's elasticity and suppleness. Spread an even layer on the dry knuckles, eczema, or on chapped lips and let the cream absorb. Repeat throughout the day if necessary. 
Repair and Soothe Damaged Skin  
Aloe vera and shea butter together with magnesium sulfate have a healing effect that will relieve red and swollen areas, such as around a wound. Since the cream only consists of pure and certified ingredients and does not contain perfume, the cream will also have a positive effect on razor bumps or other scratches. 
Soothe Itchy Insect Bites  
Fortunately, those somewhat annoyingly itchy insect bites can also benefit from our Repair Cream. The aloe vera in the cream will help to soothe and cool the swollen bites and thereby reduce the itching.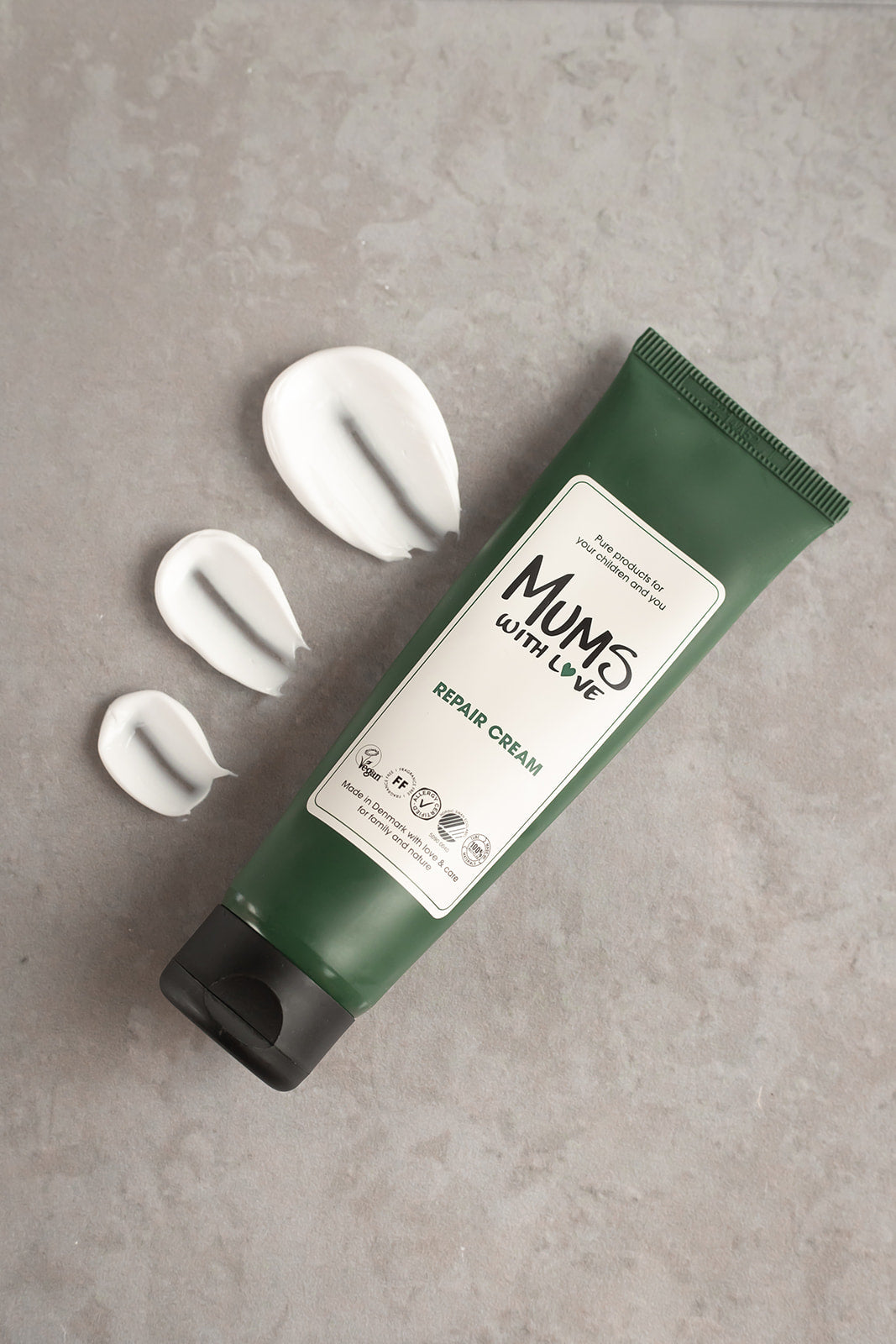 Treat Diaper Rash  
What many have been very happy about with our Repair Cream is treating diaper rash. Apply a thin layer on the affected area and let the cream absorb. This will put a protective barrier on the delicate skin and help rebuild. Repeat this at each diaper change if necessary.  
Heal Cracked and Sore Nipples  
Many may experience cracked nipples when breastfeeding, which can even cause sores if the child does not latch on properly. If your nipples are cracked or simply just sore, you can benefit from applying our Repair Cream after each breastfeeding. With its healing, antiseptic, and pain-relieving properties, the cream will heal and soften the skin, for example, due to the added aloe vera.